If you could ask something to a lawyer for free what would it be?
Part of Calendar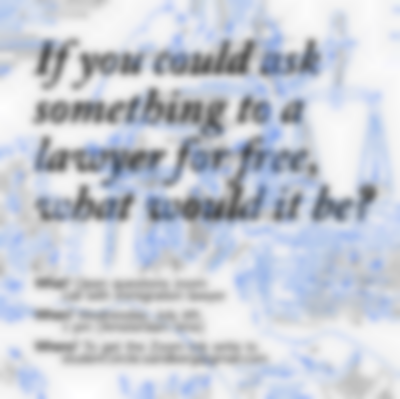 This Wednesday 8 of July at 3 pm we will have a session with Jeremy Bierbach, an attorney in Amsterdam specialized in non-asylum immigration to the Netherlands, EU law, and the Dutch-American Friendship Treaty.
We have the pleasure to invite you all to pose the questions that you may have (either because of corona or just because of your current situation in the Netherlands). Jeremy will be available for us on zoom to answer our questions and help us with a better understanding of the current situation. If you have questions for him but you cannot be present at the meeting, please send your questions to student.circle.sandberg@gmail.com
Date: Wednesday, July 8th
Time: 3 pm (Amsterdam time)
Where: ZOOM LINK (Email the Student Circle for the link)
Please prepare some questions for him. The session will be moderated by Francisca Khamis (non-EU student) and Philip Coyne (Student Circle).
Hope to see you all there!
Graphic design by Francisca Khamis Giacoman